Finding the Funny is a skill that will extend your life and deepen your relationships.
I was honored to be invited to tell a story about fatherhood for the Good Men Project live event in NYC in August 2015.
On that stage, I shared my journey from a kid who believed that his Dad was a Superhero, to a young father who felt like a diaper-changing mortal, to a Dad who could laugh at myself and find the funny in everyday chaos.
Not taking myself too seriously is my secret Dad superpower.
As a Positive Psychologist, I help Dads leverage the power hiding in their character strengths of curiosity, humor, and humility.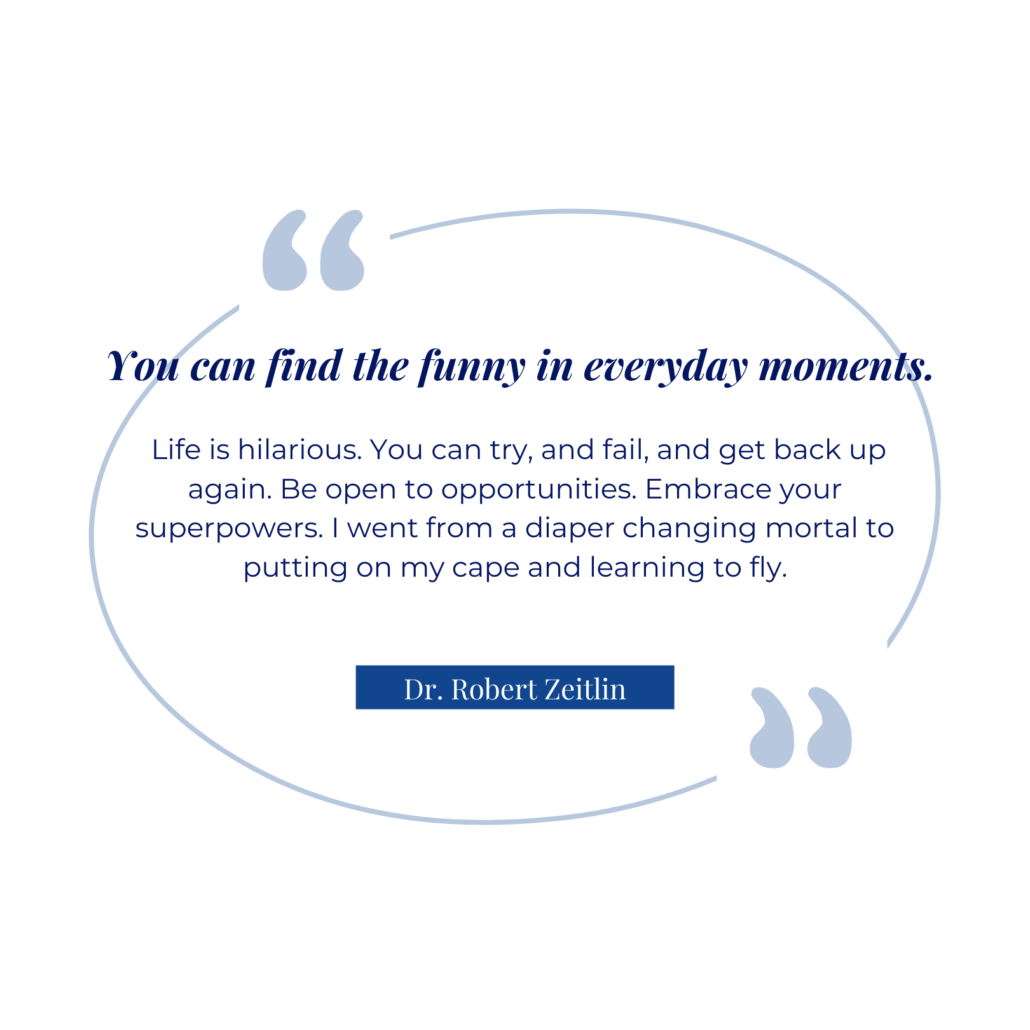 If you can laugh at yourself, you can slow the aging process. If you can make someone else laugh, you will always find yourself with friends. Plus, when you pull a laugh out of someone you care about, they release oxytocin in their nervous system, and it just might extend their life span.
Other top parenting superpowers include taking perspective and exercising persistence.
The key to harnessing and flexing these superpowers is to do it in front of your kids.
Don't let shame or embarrassment rob them of the example that you can provide.
Let them see you give yourself permission to fail and try again.
Let them see you persist when it isn't easy.
Let them see you do the hard things first.
Be a lighthouse for them to find their own superpowers.