Author, Speaker, Father & Psychologist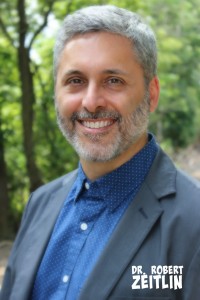 Licensed and school-certified in Pennsylvania, Robert is a Positive Psychologist who sees a VUCA (volatile, uncertain, complex, ambiguous) world as an opportunity to think outside the box. How can we support kids to find their way to an unpredictable future?
•  Help parents create a family life that is fertile ground for their superheroes to grow up and change the world.
•  Create learning experiences that allow kids to prepare themselves with inquiry, collaboration, and innovation.
•  Listen to our kids' passions and bank on their superpowers.
Robert dedicates his energy to support kids and their parents. Working from his offices in suburban Philadelphia, through his collaboration with SpeakUp! and Parenting on the Main Line, as a regular contributor to the Dads Toolbox on the Dad Spotlight podcast, and via programs he has designed to increase parent engagement in schools, Robert:
Creates opportunities for parents to share best practices.
Opens up spaces where kids and parents can engage in honest, open dialogue about the most relevant and challenging issues that they face.
Robert is the author of Laugh More, Yell Less: A Guide to Raising Kick-Ass Kids (CreateSpace, 2015) and a contributor to Good Men Project, Huffington Post, and Safe Kids Stories. In addition, he is working with a team to design a school from scratch called School for Superheroes.
Are you local to the Philadelphia area?  To make an appointment to work with Robert, call him directly at (610) 999-2659.